These industries have the most successful start-ups in India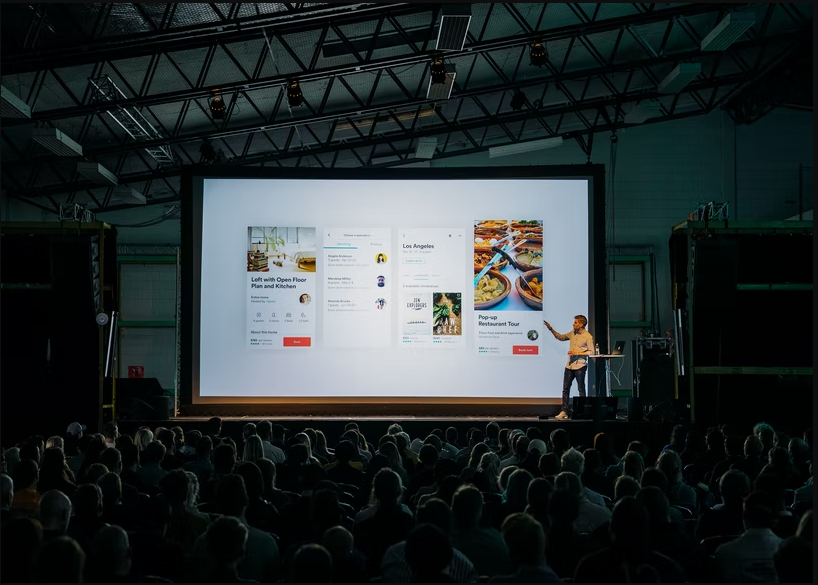 As of January 2022, more than 61,400 start-ups were recognised in India, according to the Economic Survey 2021-22 report. A record number of start-ups – 44 – reached unicorn status in 2021 in the country (a unicorn is a privately-held company with a market evaluation of USD 1 billion). Globally, there were over 590 unicorns as of 2021, with the majority based in the United States and China. ByteDance, the Chinese tech company that owns Tiktok, remains the highest-valued unicorn in the world at about USD 350 billion.
The word 'start-up' has almost become synonymous with disruption. From commute to wedding planning, education to hygiene, start-ups are being built on ideas that are changing how we live and, in the process, changing the world.
The entrepreneurial journey, however, is not easy. Despite the bottlenecks, there are start-ups from certain industries that have grabbed the bull by its horn and managed to become household names. Here is a look at the industries with the most flourishing start-ups, growing at an extraordinary pace.
1) Fintech
7.1% of the total start-ups in the world are in the financial technology (fintech) sector. Given the speed, ease, cost-efficiency, and ability of financial services to target pain points and frustrations of consumers, the industry is popular among start-ups. In 2021, fintech companies worldwide raised $94.7 billion in funding. India is amongst the fastest growing fintech markets in the world with over 6,000 start-ups.
Popular start-ups: CRED, Paytm, Policy Bazaar, smallcase, LoanTap, Pine Labs, MobiKwik, Razorpay, Upstox, Khatabook, Lendingkart, ClearTax, Groww, PayU
2) Lifesciences, Healthcare and Pharma
According to the Indian Brand Equity Foundation, the healthcare market in India is expected to increase three-fold and reach USD 372 billion by 2022.
Given a worldwide health emergency in play combined with increased health awareness, people are turning to innovative solutions to live a better life. Rising to the demand are start-ups, positioning themselves as an answer to consumer needs.
Popular start-ups: Map My Genome, XCode Life Sciences, Oncostem Diagnostics, Practo, Netmeds, ImpactGuru, PharmEasy, Green Cure Wellness
3) e-Commerce and delivery-based services
During the pandemic, even those who had refrained from shopping online joined the digital shopping bandwagon. The industry, which was already on an upward trajectory, witnessed record growth. Recent reports suggest that the value of e-Commerce sales was around USD 3.5 trillion, making it one of the most popular industries for new start-ups.
Popular start-ups: Flipkart, Swiggy, Lenskart, Myntra, Zomato, Nykaa, Cleartrip, Licious, Blinkit, Dunzo
4) OTT Platforms and Online Gaming
Entertainment played an important role in reducing the mental health impact of the pandemic. People turned to their screens for engaging content – spanning music, video, audio, and podcasts – and playing online games including e-sports, fantasy sports, and skill gaming. In 2020, there were 7.3 billion online game downloads in India (around 17% of the world's total). OTT platforms in India too saw a surge and are expected to generate USD 7 billion in 2022.  
Popular start-ups: Dream 11, 99 Games, Mech Mocha, Paytm first games, Pratilipi FM, Pocket FM, Khabri, Whistle Audio, VidPaq, The Visual House
5) EdTech
This is one sector that especially boomed during the last two years, providing educational technology solutions to people when academic institutions could not function physically. Today, the industry complements traditional learning frameworks, offering alternatives to people from all walks of life. In 2021, edtech start-ups became the third most-funded sector, raising USD 4.7 billion.
Popular start-ups: Byju's, Unacademy, Vedantu, Toppr, CueMath, Culturealley, Doubtnut, Edukart, WizIQ, UpGrad, Merit Nation